This filly sells with American Half Quarter Registry Papers
By Platinum Bully, sire of Barrel Futurity Money Earners & Brazilian Barrel Racing Standout DASH BULLYON (8 Sub-17 Second Runs on a Standard Pattern; 16.719, 16.869, 16.880, 16.913, 16.919, 16.995 and Western States Futurity Reserve Champion CEE THE ROCKSTAR!
Platinum Bully is by G1 Stakes Winner/ Champion Aged Stallion BULLY BULLION si 104 ($225,384), Barrel Sire of Earners over $2.8 Million and Race Earners over $8.9 Million.
Sired By CM Dynamite Frost:
-2010 Region 2 AQHA Senior Heading Champion & Senior Heeling Reserve Champion, 2009 AQHA Region 2 Senior Heading Reserve Champion & Heeling Reserve Champion    
-National Reined Cow Horse Money Earner 
Out of CM Dynamite Sis by CM Dynamite Frost has sired Barrel Racing earners well over $200,000 Including CM Dynamite Shake $40,000+, CM Bubblin Dynamite $30,000+, Lil Frost Freckles, $38,000+, CM Dynamite Miss Tiv $36,000+, and more!
Out of Barrel Racing Money Earner, CM Bronsins Radar.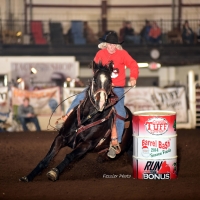 CM Dynamite Sis is a Half- Sister to John Henry (CM Nonstop Nitro X CM Bronsins Radar by PC Bronsin) Earnings $47,000+
-RFD-TV The American Semi Finals Qualifer
-Kansas NBHA Futurity Champion
-Odess, MO URA Rodeo Champion
-Topeka Barrel Bash Day 3 Champion (Fastest Time of the Weekend)
-Longford, KS PRCA Rodeo Champion
-2nd Place Round 2 Prairie Circuit Finals
-Columbia, MO Barrel Bash Sunday Champion (Fastest Time of the Weekend)
-Columbia, MO Barrel Bash Saturday 2nd place, Friday, 4th Place
-Lincoln, NE Barrel Bash 2nd Place Derby Round 2
-3rd Place Kansas City, MO WPRA Rodeo
-4th Place Wahoo, NE WPRA Rodeo, etc.
and Half-sister to CM Nitros Slingshot (CM Nonstop Nitro X CM Bronsins Radar by PC Bronsin) Earnings $5000
-Diamonds and Dirt Amateur Futurity Finalist
-Hawki Futurity Consolation Round 5th Place
-Triangle Cross Futurity TC100 Incentive Champion
-Roper Rally Futurity TC100 Incentive Reserve Champion
Registered Name: $4500- Platinum Bully X CM Dynamite Sis
Breed: AHQHR
Date of Birth: May/15/2019
Gender: Filly
Color: Bay/Bay Roan
Eligibilities:

Future Fortunes
Triple Crown 100
Colorado Classic Breeders Futurity
PESI
5 State Breeders Futurity
VGBRA
Cornhusker
Minnesota Futurity
C-N
Cowboy State
$4500- Platinum Bully X CM Dynamite Sis
Platinum Bully
Bully Bullion si 104
Special Effort si 104
Mary Poppins si 95
Blue Array
Bold Array si 109
Iris Joe Pansy
CM Dynamite Sis
CM Dynamite Frost
Doc O Dynamite
Sierra Frost
CM Bronsins Radar
PC Bronsin
Unregistered