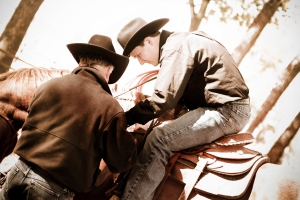 The 2013 Crago Performance Prospect and Production Horse Sale is a family affair. Chuck and Mary along with their son Jade are the three main faces behind the sale, but the all of their children, Courtney, Billy, and Troy help with the production. Courtney and Hayse Worthington live in Stephenville, Texas and have a beautiful 11 month old daughter named Reata Rose. Courtney runs barrels on two daughters of Nonstop Bubblin with a young daughter of CM Nonstop Nitro that will also join the other two in the next couple of years. Hayse is a top team roper and they have consigned one Crago bred roping mare to the sale and another of his great heel horses. Billy and Laura Donovan live in Rapid City, South Dakota and are the parents to Alexia (9) and Austin (2). The family comes out for branding and you can always count on them to be there helping on sale day. Troy lives in Norman, OK and is currently designed the new www.crago.com! Jade just graduated High School this spring and Chuck and Mary expect big things from him as an up and coming Barrel Futurity Trainer on Crago raised horses as well as a Barrel Horse Breeder. He is also going to the National High School Finals Rodeo mid July in the Cattle Cutting for the third time. This time he is competing on a horse named "King Flo" who is a feature in the sale. Jade also heads on a Crago raised gelding by Nonstop Bubblin named CM Bubblin Drifter.
The Crago's are extremely proud of the stallions they stand and expect big things from their four youngest up and coming stallions! Their oldest stallion has already proven himself time and again.
Fresh and frozen semen available on all stallions!
Crago Stallions nominated to the SDRCHA, PESI, JJ Classic Futurities, 5 States Breeders, HAWKI/BRIF, Future Fortunes and Grid Iron view stallions for individual eligibility.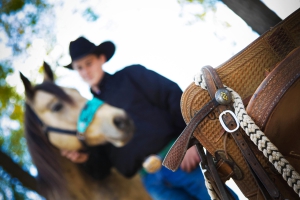 Although the Crago's are very proud of their stallions, they know the broodmares are equally important. Their broodmare band consists of many mares they raised as well as some they bought that are own daughters of top stallions. They are the most proud of the mares they raised though, because they know both parents and how they sired or produced. This is an important aspect in knowing how each mares colt with move, look, and ride.
One of the 2013 Crago Performance Horse Sale features will be CM DYNAMITE SHAKE, a 5 yr old Buckskin gelding that was purchased from the ranch as a 2 yr old by Sam Flannery with Flannery Barrel Horses. Sam is one of the top Futurity riders in the nation, and has once again taken a Crago horse to the winners circle. Shake is a solid, consistent, 1D barrel horse and is patterned on the poles with extensive ranch use as well. Sam is a repeat customer from Crago Performance Horses.
Chuck, Mary, and Jade Crago will be hosting their first horse sale in 8 years along with guest consignors. They originally had 29 consecutive sales when a 10 year drought forced them to reduce their numbers and keep only their very best bloodlines.They continued to sell privately very successfully. Through this time, they have been selectively keeping mares and buying top bloodlines to insure a highly regarded sale.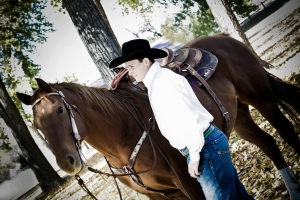 The Cragos will feature some of the very top bloodlines in the performance world. Stallion power they stand behind includes, FIRE ON BUG, PLATINUM BULLY, CM NONSTOP NITRO, PC BRONSIN AND DUALS BLUE PEPPY along with powerfully bred broodmares to compliment them. Their stallions and broodmares are a big source of pride to them because they have put so much time into keeping and raising only the best. Their big focus is to nominate their stallions into breeders futurities and incentives, such as FUTURE FORTUNES, PESI, and BRIF along with several top paying futurities such as the 5 State Breeders Futurity, Cornhusker, Hawki, VGBRA, Southwest Desert Classic, JJ Classic, Grid Iron, Brn4d, SDRCHA and the AQHA Ranching Heritage Breeders Program. They have a great mixture of speed and cow bloodlines bred to perform in many events. By getting their horses eligible, they will get into successful hands, and into the winners circle to achieve what they are bred to do.
The Crago Performance and Production Horse Sale will be held on August 31, 2013 at the Cadillac Ranch outside of Belle Fourche, SD. The sale will include 2013 foals, yearlings, started 2 year old prospects on up to finished performance horses and broodmares bred to our stallions. For a catalog or info concerning the sale, please email cmcrago@wbaccess.net or call one of them at 1.605.892.4297. You can also find them on Facebook. They look forward to seeing everyone at the Crago Ranch this fall! Visitors are always welcome!
Sincerely,
Chuck and Mary Crago and Family