Chuck and I will have been married 30 yrs August 3rd. We have 4 wonderful children and 4 amazing grandkids. Ranching and horses having always been our life. We both came from that background. Chuck loves ranching and takes great pride in his cattle operation and rasing great horses. He likes to rope and show in the cowhorse if he has time. I still continue to barrel race and have cut back on rodeos and am enjoying the bigger 4 D's and hauling my solid horses. They always have good ground and I can go and camp with my horses a few days. I love being a grandma. The highlight of my life are those kids. We are very proud of our children that they have great work ethic, enjoy the family life and are independent. We both like to hunt and have enjoyed that along with guiding a few hunters and friends every year. We enjoy going south in the winter and get to showing our horses more. Our passion is our family and the ranch life that includes the horse breeding program and cattle operation.
Jade Crago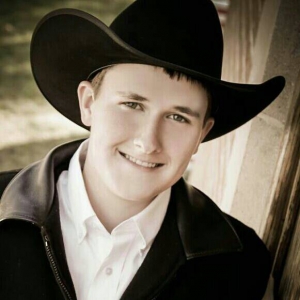 Jade graduated from High School in 2013 and continued on with training barrel horses. Jade has his own small breeding program with several mares. He trains barrel futurity horses for himself and Chuck & Mary. He spends the winters in Texas riding horses and attends the summer futurities in the north. Jade is also an equine photographer and helps Mary with taking photos of the sale horses as well as a few outside clients.
Hayse & Courtney Worthington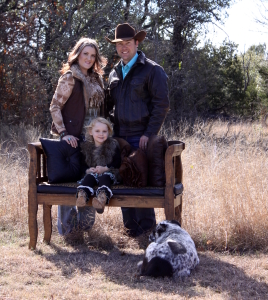 Courtney and Hayse were married in July 2011 and had a beautiful little girl Reata Rose in 2012. They live in Stephenville, TX where they are sales reps for several western companies. Hayse and Reata get to go on the road and travel with Courtney. Hayse also trains rope horses.  Courtney has two Nonstop Bubblin broodmares and a Platinum Bully mare she runs barrels on. Hayse has a 4 year old daughter of Duals Blue Peppy that he is currently roping and winning on! They are very excited about those two mares.
Billy & Laura Donovan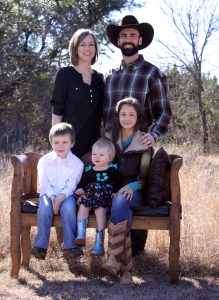 Billy and Laura Donovan live in Rapid City, SD. They have a 11-year-old daughter Alexia, a 4-year-old son Austin, and 1-year-old Alicen. Billy is an Operations/Assistant Manager for Allied Building Products. Laura works at the Rapid City Regional Hospital. In their spare time, they enjoy activities around the Black Hills.
Troy Donovan & Jordan Silvey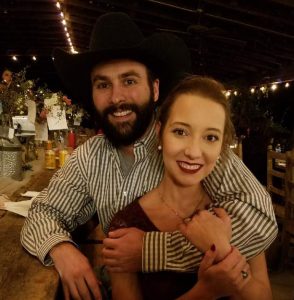 Troy proposed to Jordan in May of 2017 and she of course said "Yes"! What an exciting future they have in store.
Troy enjoys the outdoors and volunteering with search and rescue in his spare time.
Jordan earned her bachelors degree from Tarleton State University and both are looking to get into real estate.